GIFT [Grotek Institute of Film & Television ] established by Grotek Educational and Cultural Society, Bangalore, to promote the upcoming youths who lack backing and highly placed people to push them forward. There is GIFT to extend them an encouraging and helping hand. We invite youngsters interested in Film Making, Cinematography, 3D Film Making, Script writing, Helicam operator and connected Artistic ventures. You are welcome.
View Our Courses....
Who We Are ?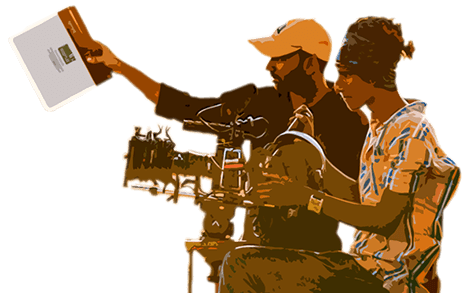 Our Specialty
Grotek Institute Film & Television is one and only institution conducting various Diploma courses in Film making, Cinematography, Film Editing, Sound Engineering, etc.. Accredited by NGO of Govt. of India. Also, an ISO Certified Institution.
GIFT has Own Cinema Outdoor Unit, 4.5K/4K Cinema Cameras, 4K Helicam Unit, 3 types of Jib Cranes , HD Sound Dubbing & recording studio , Digital Mixing Consoles, Croma Stage , Track & Trolly , 3D Preview Theater . 3 Axis gimbals, 25+ Cameras, 4 Types of Under Water Cameras, 4 Types of Mirror less Cameras, 5 Types of Video Cameras, Final Cut Studio etc… and well experienced faculty from Film Industry and Broadcast Industry.
Alumni [Our Prides]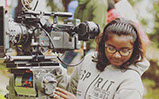 MAHESH MADHAV
Asso. Cinematographer
VAISHAKH DEVAN
Asso. Cinematographer
SHIBIN NAMBIAR
Film Editor
KRISHNA K R
Asst. Cinematographer
RENCE AMBROSE
Spot Editor
RAJESH OTTAMALA
News Cameraman
AMAL AMZ
Asst. Cinematographer
KIRAN KAMBRATH
Asst. Director/Ad Film Maker
DEEPTHI SYLAJA
Script writer
SAACH SACHIN
Set Photographer
NIKHIL VARGHESE
Asst. Cinematographer
Our Technical Supporters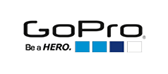 All trademarks, service marks, trade names, trade dress, product names and logos appearing on the site are the property of their respective owners.